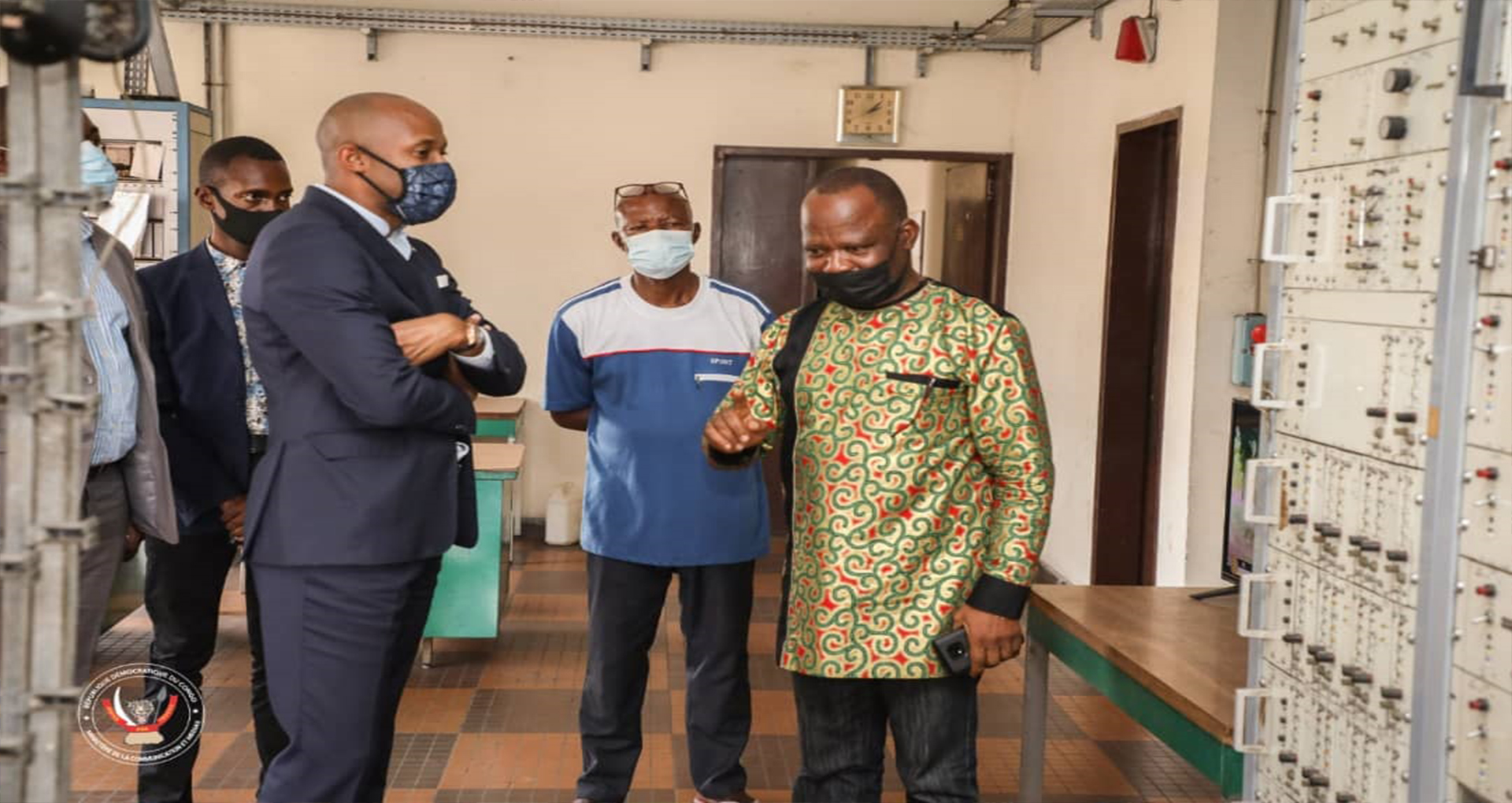 The Minister of Communication and Media, Patrick Muyaya, on Tuesday August 10, 2021, paid an inspection visit to the National Satellite Telecommunications Network (Renatelsat) transmission center in Kinshasa. Objective: to understand the current state of operation of this Emission Center.
Agnès KAYEMBEl
August 11, 2021
Indeed, this visit, which follows the recent meeting of the TNT National Committee, enabled the Minister of Communication and Media to observe that this Center is no longer fully operational, in particular because of the analog type equipment which has become obsolete at the time. digital age.
It's a surprise visit here at Renatelsat because it's a company that is under my supervision. You had to see what it looks like because it is a historic site. Beyond the reports I received, I myself had to realize the realities on the ground. I was quite edified and there is an opportunity to see what to do about it, "said the Minister of Communication and Media. And to add: "We are in a dynamic and we need a better understanding of the challenges of the sector. People don't talk much about Renatelsat, and yet it is thanks to this public company that the country is connected. When the RTNC produces its programs, it is the Renatelsat which ensures the broadcasting of these programs within the country. Obviously we're seeing what that looks like to see what we can readjust in terms of technology and connectivity across the country. With digital, we have to see if, with the Internet, there is a way to get things through these channels.
Patrick Muyaya
For his part, the Director General and Head of this Center, Félix Mbuma Lita, took this opportunity to present to the Minister of Communication all the needs that arise in this public enterprise. This is essentially the problem of the equipment that needs to be replaced and the financial means to ensure the mobility of 40 agents working on this site.

It should be remembered that Renatelsat has a dual mission, namely on the one hand to install, manage and develop telecommunications networks as well as all Information and Communication Technologies (ICT) applications; and on the other, ensure and expand national audiovisual coverage and bring the country to digital migration or digital terrestrial television (TNT).