PT-NTIC: MINISTER KIBASSA PROMISES TO DO EVERYTHING FOR RENATELSAT TO FULLY PLAY ITS ROLE
Djodjo Vondi
February 14, 2020
The Minister of Posts, Telecommunications and New Communication Information Technologies (PT-NTIC), Augustin Kibassa Maliba, made a working visit on Wednesday February 12, 2020 to the facilities of the National Satellite Telecommunications Network (Renatelsat ) to soak up the situation of this satellite operator.
From the administrative office of Renatelsat located in the premises of the Congolese National Radiotelevision (RTNC) to the earth station of N'Sele, the Minister realized many difficulties facing Renatelsat which does not arrive today. 'hui to properly accomplish its noble mission of supporting the transmission of all national companies, public or private.
Renatelsat, which is called upon in particular to install, manage and develop telecommunications networks and all applications of Information and Communication Technologies (ICT), continues to use within its facilities, analog equipment which does not allow it not to take up the digital challenge like everywhere else in the world.
Faced with this bitter observation, Minister Kibassa, before the Managing Director of Renatelsat, his deputy and the agents and executives of this satellite operator, promised to do everything in his power to ensure that the National Network plays fully its role.
He also pledged to make the necessary efforts so that the decree establishing the status of Renatelsat as a public enterprise is presented to the Council of Ministers with a view to its promulgation by the Prime Minister as desired by all the agents and executives of this company.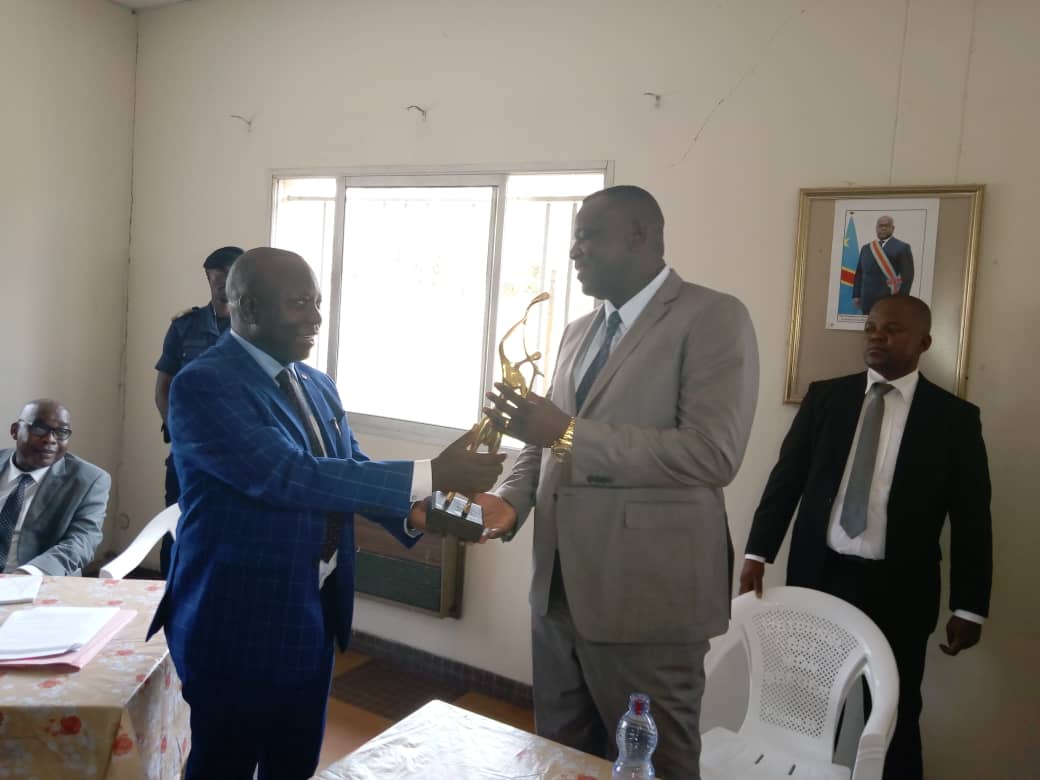 For his part, the Director General of Renatelsat thanked the Minister of PT-NTIC for agreeing to make this working visit, despite his multiple occupations.